Each crèche has their own qualified cook who prepares and serves breakfast, lunch, dinner and tea. Fresh fruit and water are available throughout the day.
We provide all meals and snacks for the children and have a strict healthy eating policy. Our meals are prepared from scratch and are low in salt, sugar and saturated fats.
Our food is nutritious and healthy in accordance with HSE and Safe Food guidelines.  Our dinner menus generally rotate on a 2 or 3 week basis and are changed and varied as regular as is necessary.
Our babies eat a pureed/ mashed version of the main meal, which ensures their meals are just as varied and nutritionally balanced.
Dietary requirements can be catered for on request. Allergens are listed on all menus in the crèche and we have a robust allergen policy.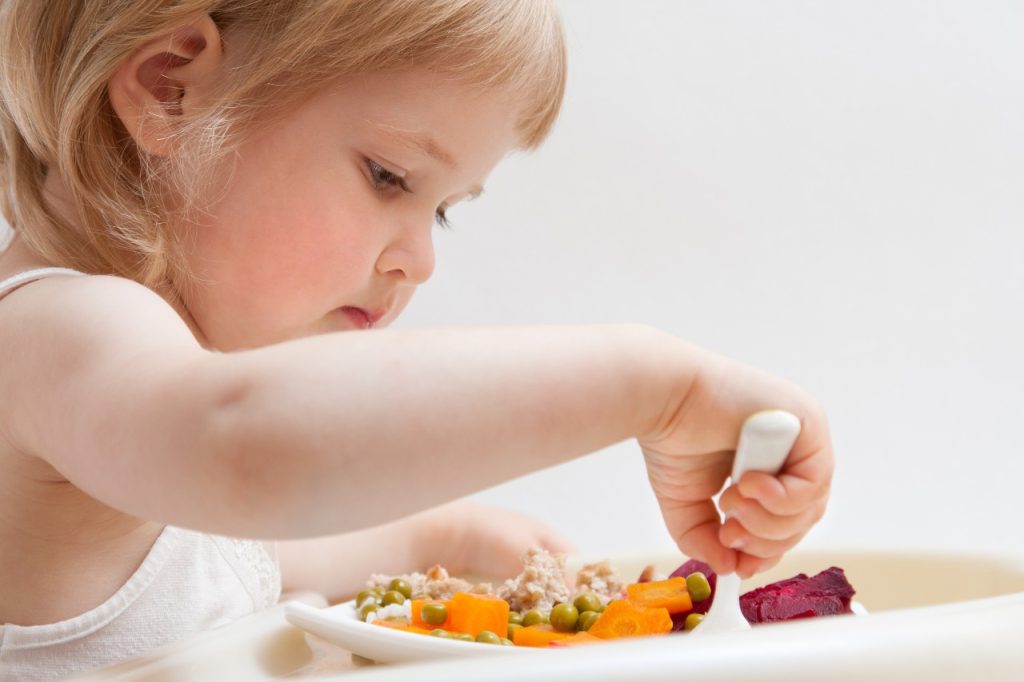 Breakfast
Weetabix
Cheeiros
Porridge / Ready Brek
Corn Flakes
Shredded Wheat
Rice Crispies
Wholemeal Toast
       Lunch
Tomato & basil pasta
Vegetable Soup
Ham & cheese toastie
Baked beans on wholemeal toast
Chicken & salad wraps
     Dinner
Spaghetti Bolognese with hidden veggie sauce

Mild Chicken curry & brown rice

Tuna pasta bake

Beef stew with mash potato and vegetables

Lasagne & salad
Fish fingers, waffles & peas
Roast chicken, mash & vegetables
     Tea
Cheese, crackers & cucumber

Banana bread
Natural yoghurt & fresh fruit
Hummus & vegetable sticks
Bananas & custard
Sandwiches – ham, cheese, chicken, turkey or jam.